GYRO REVOLUTION IS A PROUD USA DEALER FOR AUTO GYRO
Auto Gyro
AutoGyro stands for innovative design, highest quality and global projects. We are your partner: World market-leader with more than 42 subsidiaries around the globe, flight schools and service points close to you, and the unique gyro factory in our headquarters in Hildesheim. Global knowhow united under one rotor. Made in Germany for individual applications. Premium craft in serial production. AutoGyro - Enjoy the difference!
INTERNATION APPROVALS & CERTIFICATION
This is an incredibly huge milestone and testimony to our quality, teamwork and commitment:
All three authorities - the German DULV, the American FAA and the British CAA - have given their approvals for type certificates for our gyro models MTOsport 2017 and Cavalon.
This makes us the only factory-built gyros available in the entire US and the only company in the world with this sky-high level of gyroplane approvals!! We are so proud and thankful!!
AutoGyro: DELIVERING ON DREAMS - DELIVERING ON PROMISES!
Week 27: DULV approval for Cavalon with 915 iS
Week 28: DULV approval for MTOsport 2017 with 915 iS | CAA approval for Cavalon with 915 iS | FAA Primary Category certification for MTOsport 2017
Week 29: FAA Primary Category certification for Cavalon
gyroplane models available
To view specifications, please click on the model you are looking for.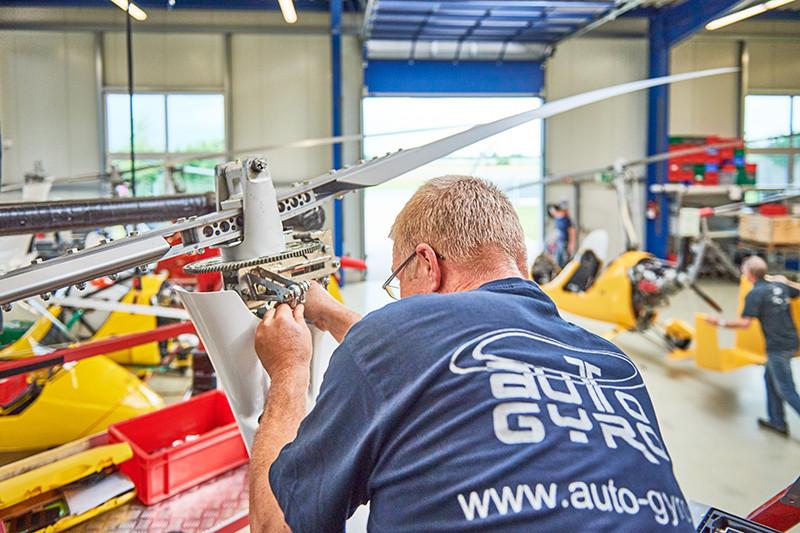 MADE IN GERMANY
Everywhere in the world, "made in Germany" is a recognized quality seal. Everyday, AutoGyro meets this standard. With a production depth of up to 95%, AutoGyro developes and produces its gyroplanes and the numerous parts directly in Hildesheim. Thanks to the inhouse Research & Development, parts and technologies are constantly reviewed and adapted to markets requirements by the entire team. This is how the AutoGyro-Family sets standards with its concepts, its designs and its quality.
AUTO GYRO PRODUCTION PHOTOS
BOOK A DISCOVERY FLIGHT
READY FOR TAKE OFF?
Discovery flights are the best way to experience gyroplanes for the first time. Flights are scheduled by appointment only via fly@gyrorev.com or 917.275.7198. Discovery flights includes fuel, instruction, safety briefing, tour of our flight center and a free log book.
Alpha Flight - $220 / 60 min
Bravo Flight - $190 / 45 min
Charlie Flight - $150 / 30 min
Delta Flight - $100 / 15 min (minimum 2 bookings)